Home

Profile

Product Range

Industries

Infrastructure

Our Quality

Custom Manufacturing

Network

Contact Us

Send Enquiry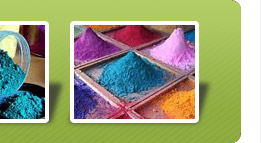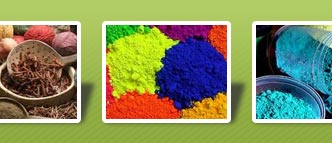 Digital Textile Printing Dyes
Digital printing refers to methods of printing from a digital based image directly to a variety of media. A dye-sublimation printer is a computer printer which employs a printing process that uses heat to transfer dye onto medium materials such as a plastic card, paper, or fabric.
Digital Textile Printing is the technology that consists of printing your designs on fabric, directly from your computer, with no other additional step. This means that after you are finished creating your designs, and once you have them in repeat, you can print on fabric just like you print on paper. 
It is considered to be the next generation printing and is different from Traditional Textile Printing. The only requirement of the Digital Textile Printing is that the fabrics which have to be used must be pre-treated to confirm about their ink holding capacity. Apart from this, a wide range of colors can also be obtained through the pre-treatment process.
Comparison between Digital Textile Printing & Traditional Printing Methods
Digital Textile Printing Method
Traditional Printing Methods

Has greater flexibility.
Easy applications.
Can be used for versatile purposes.
Takes less time.
Having more colors along with photo-realistic effects.
Present a variety of exclusive textile designs.

Less flexibility.
Less convenient in applying.
Can be used for limited purposes.
Take more time.
Comparatively less colors and absent of photo-realistic effects.
Having less no. of varieties regarding designs.
What is Digital Printing ?
The process of reproducing digital images on physical surfaces is called Digital Printing. The physical surfaces can be in any form like a common paper, cloth, plastic, a photographic paper, film, etc.

The specialty of Digital Printing is that, unlike ordinary printing, the ink is not absorbed into the paper. Thousands of impression of the same object can be drawn from one set of plates. Instead of absorption, the ink forms a layer on the surface.


Dyes used for Digital Printing Inks and related fibers
| | |
| --- | --- |
| Name of Digital Printing Inks | Types of fibers used |
| Acid inks | Silks & Nylons |
| Disperse inks | Polyesters |
| Dye based inks | Not used for any fabrics, used for photography only. |
| Reactive inks | All cellulose based fibers: Cotton, Linen & Rayon |
The Dyes which are commonly used for digital textile inks are as follows: Acid Dye Inks, Reactive Dye Inks and Disperse Dye Inks.
Acid Dye Inks for Digital Textile Printing
Reactive Dye Inks can be used on fabric, cotton, silk, wool, nylon and chemical fiber. Mainly Piezoelectric printers are used for this purpose.

Reactive Dye Ink for Digital Textile Printing
Reactive Dye Inks can be used on fabric, cotton, silk, wool, nylon and chemical fiber. Mainly Piezoelectric printers are used for this purpose.

Disperse Dye Ink for Digital Textile Printing
Disperse Dye Inks have excellent and complete end-use properties. These inks are able to generate shinny and reproducible colors in polyester fibers. The various fixation methods which are used in the conventional methods of textile printing, are also used for the fixation process of disperse-inks in the digital textile printing method. Dispersed inks are formulated in the same way as these are formed for the conventional methods of printing. Post processing is required for these Disperse-inks to produce vibrant and colorfast results during their uses in digital textile printing method. These inks have long lasting effects.


Types of fibers & Digital Printing Inks used for
Polyesters Canvas
Silk Chiffon
Polyesters Satin
Cotton Lycra Jersey
Natural Linen
Polyester Canvas
Cotton Canvas
Cotton Sateen
Nylon Mesh
Silk Chiffon
Silk Satin
Cotton Funnel
Crepe Georgette
Advantage of Digital Textile Printing
The concept of digital printing on fabrics is very advantageous, it has opened new opportunities for designers, merchandisers and salespersons.
The process is not only time effective but also cost effective.
Permits customers to control the design and printing process from remote locations.
Eliminates color registration of plates or screens.
Makes Just In Time (JIT) delivery and Quick Response possible.
Greatly reduces the need for inventory.
Reduces risk.
Can virtually eliminate the threat of design theft before market release.
Facilitates the increase in the number of fashion seasons.
Prints directly from easily stored, transmitted, and transported computer files.
Reduces the space necessary for archiving art, films, plates, and screens.
Reduces proofing time from weeks to hours, thus accelerating design and product development.
Permits customization and personalization. Changing each print on the fly does not increase costs substantially.
Allows for design correction and modification at any time without significant schedule delays or cost increases.
Reduces the over-run waste which analog volume-print pricing promotes.
Eliminates the design and process distortions associated with on-contact analog printing.
Is cleaner, safer, and generally less wasteful, and less environmentally hazardous than analog textile printing methods.
Can free up production printers from the sampling process thus increasing their productivity on products that can make the printer money.
Coloring process through Digital Textile Printing Technology (DTPT)
Textile printing is a method by which fabrics are printed in various colors, arts and designs. DTPT is a process to color the textile. In DTPT, a design on textile does not require any set repeat size. Also, there is no color restriction regarding the number of colors. Any graphic that is created on a paper for printing purpose, can be printed on fabrics. The Photographic and Tonal graphic which are created with the help of million of colors in the photoshop, can be also applied on fabrics.

Latest development which has taken place in ink products, color management software and substrates, has enabled users to produce a wide color range and finer printing quality. Addition of a new set of colors, consists of orange, blue green etc. to the conventional process colors of CMYK, has become the new standard for process color. Simultaneously, the development of color management software helps in managing all those complex color systems. DTPT also follows the Drop on Demand Technology. That has permitted to short run production on a variety of substrates with minimum down time. All those factors are responsible for the development of a new look of digitally printed fabrics in the high-end fashion design market.


Some advisable steps during Digital Textile Printing
Choose a Piezoelectric printer for printing, it has ink delivery system.
Instead of heating to force out the ink or dye, one should use electro-potential charge (It moves out the ink onto the surface to be printed).
One can use any dye out of the dyestuff for cotton.
Pigment dyes have become very popular for digital textile printing. These new pigment dyes don't form a stiff film on the fabric that has to be printed.
Benefits of using pigment dyes are: the users don't have to pre-treat, steam and after wash these, as these things are occurred with other kind of dyes like reactive, acid and disperse dyes.
The advancement of the pigment dyes, makes possible to introduce nice range of colors.
The introduction of jewel tones and dark colors, has boosted-up the digital textile printing process.
Home

Profile

Product Range

Industries

Infrastructure

Our Quality

Custom Manufacturing

Network

Contact Us

Send Enquiry

©
Kolorjet Chemicals Pvt Ltd.
All Rights Reserved (
Terms of Use
)
Developed and Managed by
IndiaMART InterMESH Limited