Home

Profile

Product Range

Industries

Infrastructure

Our Quality

Custom Manufacturing

Network

Contact Us

Send Enquiry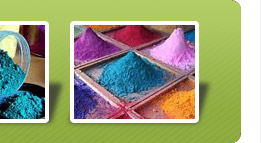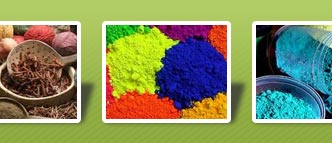 Industries
Textiles
To cater the needs of textile industries, we manufacture a variety of products such as dyestuffs, ultramarine blue, dyes for wax printing, inkjet dyes, textile auxiliaries, enzymes, optical brighteners, specialty chemicals, menthol crystal & peppermint, laboratory reagents etc. Produced in sync with industry standards, these high quality products are useful for cellulosic textiles industries, polyester industries, cotton industries, silk industries, wool industries, nylon industries and other various industries.


Food Processing
We manufacture a wide collection of dyes & colors, which is extensively used in food processing industries. Made from best quality material, our range includes synthetic food colors, caramel colors, natural food colors, dyes intermediates etc. These products are used in food industries, beverage industries, dairy industries, confectionery industries, ice creams industries, soft drink industries, chocolate industries, bakery industries and many other different industries.


Leather
We produce leather dyes in a myriad of shades, which is used for dyeing the leather in leather industries.


Paint, Ink & Plastic
We manufacture basic dyes, solvent dyes, dyestuffs, ultramarine blue, inkjet-dyes, organic pigments, inorganic pigments and laboratory reagents to fulfill the requirements of paint, ink & plastic industries.


Pharmaceutical
Synthetic food colors and natural food colors manufactured by us are very useful for pharmaceutical industries. These are made keeping in mind international food quality standards.


Cosmetics
To complete the needs of cosmetics industries, we manufacture synthetic food colors, natural food colors, ultramarine pigments in various shades. These products are consumed to manufacture a lot of different cosmetics products.


Plastics
Solvent dyes, dyestuffs, ultramarine blue, menthol crystal & peppermint are some products, which are manufactured by us keeping in mind the basic requirements of plastics industries.


Paper
We develop basic dyes, optical brighter, ultramarine blue, menthol crystal & peppermint, laboratory reagents, Which are extensively applied in paper industries.


Home

Profile

Product Range

Industries

Infrastructure

Our Quality

Custom Manufacturing

Network

Contact Us

Send Enquiry

©
Kolorjet Chemicals Pvt Ltd.
All Rights Reserved (
Terms of Use
)
Developed and Managed by
IndiaMART InterMESH Limited