>
Home

Profile

Product Range

Industries

Infrastructure

Our Quality

Custom Manufacturing

Network

Contact Us

Send Enquiry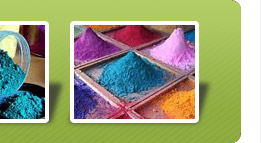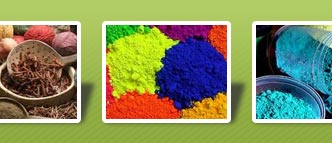 Inorganic Pigments

Inorganic pigments exhibit excellent functioning & end-use properties in many diverse polymers. These pigments are highly efficient & renowned for their immaculate resistance to heat, weather and chemicals, even at low concentrations. These qualities makes inorganic pigments extremely useful for tinting & other purposes. We deal in a variety of inorganic pigments, that are used in diverse applications in various industries.
Chrome Pigments

Middle Chrome
Lemon Chrome
Primrose Chrome
Scarlet Chrome (Molybdated Orange)
Light Yellow Chrome
Anti-Corrosive Pigments

Zinc Yellow
Zinc Tetroxy Chromate
Zinc Yellow Micr
Zinc Phosphate
Zinc Phosphate Micr
Basic Lead Silico Chromate
Basic Lead White Silicate
Strontium Chormate
Strontium Chromate Micr
Home

Profile

Product Range

Industries

Infrastructure

Our Quality

Custom Manufacturing

Network

Contact Us

Send Enquiry

©
Kolorjet Chemicals Pvt Ltd.
All Rights Reserved (
Terms of Use
)
Developed and Managed by
IndiaMART InterMESH Limited