Home

Profile

Product Range

Industries

Infrastructure

Our Quality

Custom Manufacturing

Network

Contact Us

Send Enquiry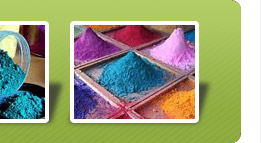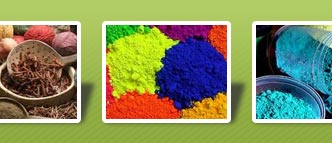 Pigment Intermediates
Pigment intermediates find a vast application in the color-producing industries, like textiles, inks, paper, and coatings and a host of others.
Pigment Intermediates are complex chemicals that are designed to add special properties, when small quantities of such are included while formulating specific products.
Some of the common types of Pigment Intermediates and their properties are given here
2-Naphthol
Appearance: Grey white slice or even powder.
Primary melting point: Around 120 degree C for the first grade, 119.5 degree C for second grade.
Purity %: 99.1% for the first grade, and around 98.6% for the second grade.
1-Naphthol content %: 0.20 for the first grade, while 0.30 for second grade.
Uses: In making phenol AS. Also in medicine and organic pigments.
Phenol AS
Purity: Min of 97.5%
Appearance: Cream or a slightly red powder
Primary melting point (of dried product): min. 246 degree C
Strength: (+) 3% to standard
Matter insoluble in dye: Maximum of 0.4%
Uses:
Phenol AS is used as color base for dyestuff, giving color to cotton and viscose fibre, preparing fast pigment dyestuff and also organic dyestuff.
Tobias Acid
Physical properties of Tobias acid
Slight solubility in cold water
White crystallization
Soluble in hot water
but sparsely soluble in ethanol and ether.
Matter insoluble in dye: Maximum of 0.4%
Uses:
Primary use as azo dyestuff and as azo pigment intermediates.
Intermediate for Pigment Red 185
Specifications:
Amino value: minimum 98.5%
Purity(hplc): 99% minimum
Insoluble: 0.1% max
Home

Profile

Product Range

Industries

Infrastructure

Our Quality

Custom Manufacturing

Network

Contact Us

Send Enquiry

©
Kolorjet Chemicals Pvt Ltd.
All Rights Reserved (
Terms of Use
)
Developed and Managed by
IndiaMART InterMESH Limited