Home

Profile

Product Range

Industries

Infrastructure

Our Quality

Custom Manufacturing

Network

Contact Us

Send Enquiry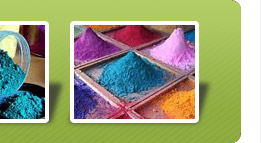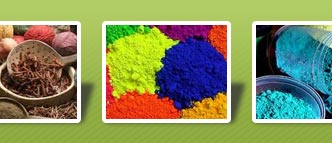 Inorganic Pigments
Inorganic pigments are used to impart colors in different compounds. These pigments are made up of mineral compounds and these minerals are mainly oxides, sulphides of one or more than one metals.
Sources of Inorganic Pigments
Inorganic pigments can be obtained from various naturally occurring mineral sources or minerals which have been obtained synthetically.


Advantages of Inorganic Pigments
Inorganic pigments can withstand the impact of sunlight and chemical exposure in better way.
They have good opacity and thus these can protect other objects by preventing the light.
These pigments also increase rash inhibition, abrasion resistance and rigidity to the molecules.
These pigments have more durability.
These pigments are available at low cost in respect to the organic pigments.
Shortcomings of Inorganic Pigments
These pigments have low tinting strength so a large number of pigments are required to produce the desired effects.

Color comes from inorganic pigments is comparatively less brighter. These pigments are also seemed to be less rich and pure than the organic pigments.


Availability of Inorganic Pigments in the market
Inorganic pigments are available in various forms like: powder, pastes, slurries and suspensions.
The Inorganic Pigments are again divided into two sub types:
Natural Inorganic Pigments
Synthetic Inorganic Pigments
Home

Profile

Product Range

Industries

Infrastructure

Our Quality

Custom Manufacturing

Network

Contact Us

Send Enquiry

©
Kolorjet Chemicals Pvt Ltd.
All Rights Reserved (
Terms of Use
)
Developed and Managed by
IndiaMART InterMESH Limited