Home

Profile

Product Range

Industries

Infrastructure

Our Quality

Custom Manufacturing

Network

Contact Us

Send Enquiry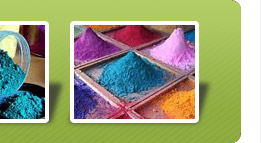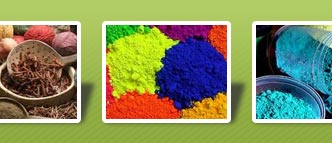 Paper Industry
Paper Industries are widely using dyes form last so many decades. Seeing the growth in the paper industry it can be safely assumed that Dyes for paper industry has a very promising future. Given below is a comprehensive list of the various grades of paper that are open to dyeing:
Writing and printing paper
Tissue - Facial, toilet, towel, napkin
Copier papers
Boards/Cover papers
Decorative laminated paper
Packaging grades - corrugated case stuff
Envelope grades
Specialty papers like, label, laundry tag, posters
The dyes that are used includes sulphur dyes and cationic direct dyes. Other than these two popular options acid dyes and basic dyes are also used. Sulphur dyes are reduced alkaline solutions. For example to get the colour black, a polymer is obtained by the result of a reaction between. 2, 4 dinitrophenol and sodium polysulphide. The polymer structure is shown below: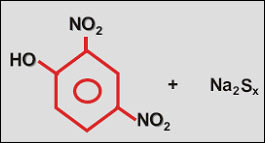 Coming to the Cationic Direct Dye, some features which makes them suitable towards use in paper are:
A planar molecular structure
An extended conjugation
An excess of positive charge over the negatively charged surface groups
A typical structure of a cationic direct dye is given here: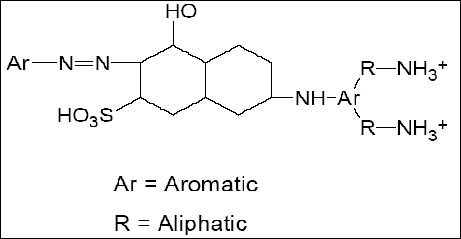 Criteria for selection of the Dye
Optimum depth
Clear backwaters
Good affinity
Right shade
Show light fastness
Show bleed fastness
Provides stability to temperature and humidity
Low or no metamerism
Does not affect any other paper chemical/process or parameters
Compliant with regulations in force
Safety in Handling
New Trends appearing in paper dyeing
Trend towards new coloration techniques fueled by pressures of a clearer backwater, pressures from environmental watch dogs and cost of production.
Sophisticated high speed machines are driving the trend of reduction in the use of traditional basic dyes and increasingly giving way to specialty modified Basic and Direct Dyes.
A definite shift to continuous dyeing/size press dyeing.
Newer opportunities propelling new applications like Carbon less papers/Thermal Papers.
Turn to Eco-friendly dyes

Dyes that are free of harmful amines.
Dyes that are free of Heavy Metals.
Certification from ETAD (Ecological and Toxicological Association of dyestuff).
Dyes that are Biodegradable.
Home

Profile

Product Range

Industries

Infrastructure

Our Quality

Custom Manufacturing

Network

Contact Us

Send Enquiry

©
Kolorjet Chemicals Pvt Ltd.
All Rights Reserved (
Terms of Use
)
Developed and Managed by
IndiaMART InterMESH Limited