Home

Profile

Product Range

Industries

Infrastructure

Our Quality

Custom Manufacturing

Network

Contact Us

Send Enquiry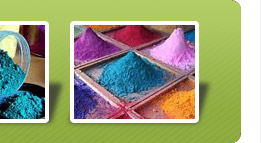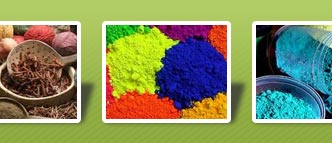 Dyes for Packaging Sector
The packaging sector is a highly specialized section of the paper industry that has a great demand for the dyestuffs. This increasing demand is backed by the replacement of traditional basic dyestuffs with highly advanced and modified basic and direct dyes. Traditional Basic dyes enjoyed an unrivaled position for a considerable number of years due to a lot of factors, important among them are high color strength, acceptable properties and a more or less modest pricing. But over the years, other dye types, that includes the Direct dyes have tilted the scale of economy in its favour as the perfect choice in the packaging sector.
Criteria for Selecting Dyes
When it comes to packaging grades the choice of dyes narrows down to three broad categories namely Basic dyes, Modified Basic dyes and Anionic direct dyes. However, a very vital point to note here is that the selection of the dye types cannot be done in isolation only. Other points like if the end product is to be added to a size-press or in the wet-end (stock addition) must be thoroughly considered. Given here are few of the criteria that are applied while considering the type of dye to be used:
Base colors and types of the furnish
Hue and depth of target shade
Necessary technical properties like lightfastness
Cost factors
Laws governing environment
Comparison among the types of dyes used in the packaging sector
The table given below highlights the comparative advantages, disadvantages of all the three types of dyes:
| | | |
| --- | --- | --- |
| Dye | Advantage | Limitation |
| Basic dye | Substantively is moderate | Poor lightfastness |
| | Above par tinctorial strength | Not so good shade stability |
| | Is economical | Acid content is high |
| | Diverse shade range | Backwaters colored |
| | | Preferential Dyeing |
| Modified Basic dye | Very good substantivity | Shade range is somewhat limited |
| | Backwaters are cleared | Lighfastness through better than basic dyes, but still not up to the mark |
| | Coverage of all the fibres | |
| | Light fastness is better than basic dyes | |
| Anionic Direct Dyes | Good substantivity | Somehow limited build-up on some furnishes |
| | Llightfastness is moderate to good | |
| | Not expensive | |
| | Broad shade | |
Applications of Dyes in Packaging
These dyes find application in the following popular packaging sector:
Sacks
Egg boxes
Newsprints
Carton board
Cationic size press formulations
Anionic size press formulations
Fibre board
Kraftliner
Home

Profile

Product Range

Industries

Infrastructure

Our Quality

Custom Manufacturing

Network

Contact Us

Send Enquiry

©
Kolorjet Chemicals Pvt Ltd.
All Rights Reserved (
Terms of Use
)
Developed and Managed by
IndiaMART InterMESH Limited